Tales from the Hyperverse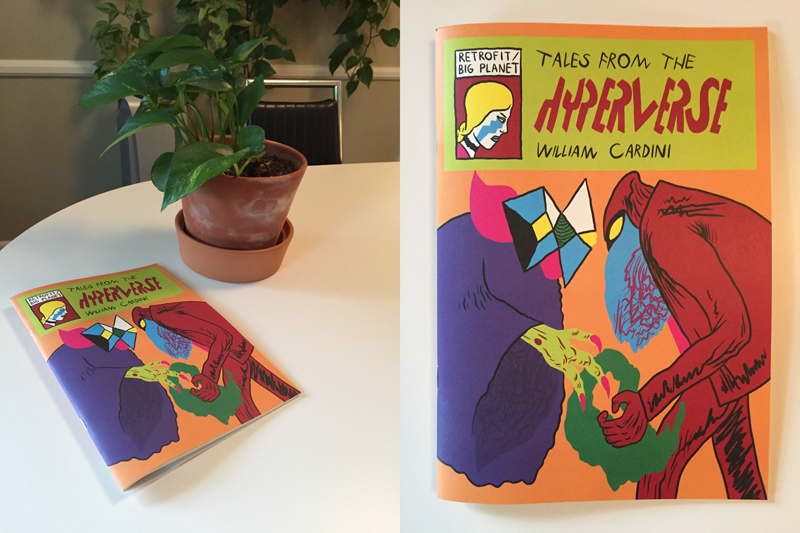 Tales from the Hyperverse is a collection of short, brightly colored comics set in my psychedelic sf cosmos, the Hyperverse, that I drew from 2009 to 2017. My frequence collaborator Josh Burggraf colored five of the comics. Retrofit / Big Planet Comics published it via a Kickstarter campaign in Summer 2017. Some of the comics were previously published.
40 interior pages, 7" x 10", color, stapled, Retrofit / Big Planet Comics, 2017.
The Tales from the Hyperverse staple-bound comic is $8. You can order a copy directly from me via the PayPal drop-down menu below. Prices include shipping and handling. I'll sign it and doodle in it for you. If you want me to personalize it, just let me know in a note with your PayPal order.
Here are some interior shots: