Sphere Fear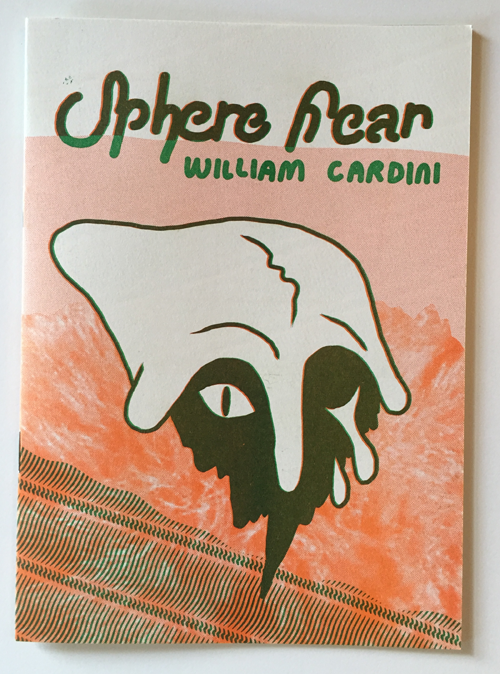 Sphere Fear is a two-color, risograph-printed mini-comic published by Yeah Dude Comics in 2015. It's an SF poetry comic.
12 interior pages, 5" x 7", orange and green, stapled, Yeah Dude Comics, 2015.
The Sphere Fear mini-comic is $5. You can order a copy directly from me via the PayPal drop-down menu below. Prices include shipping and handling. I'll sign it and doodle in it for you. If you want me to personalize it, just let me know in a note with your PayPal order.
NOTE: Domestic orders may take two weeks to arrive. International orders will probably take even longer. Please let me know when you order if you would like your book sooner and we can work something out.
Here are some interior shots: